欧洲气雾剂杂志专访:赵昆-秘书长 中国包装联合会气雾剂专业委员会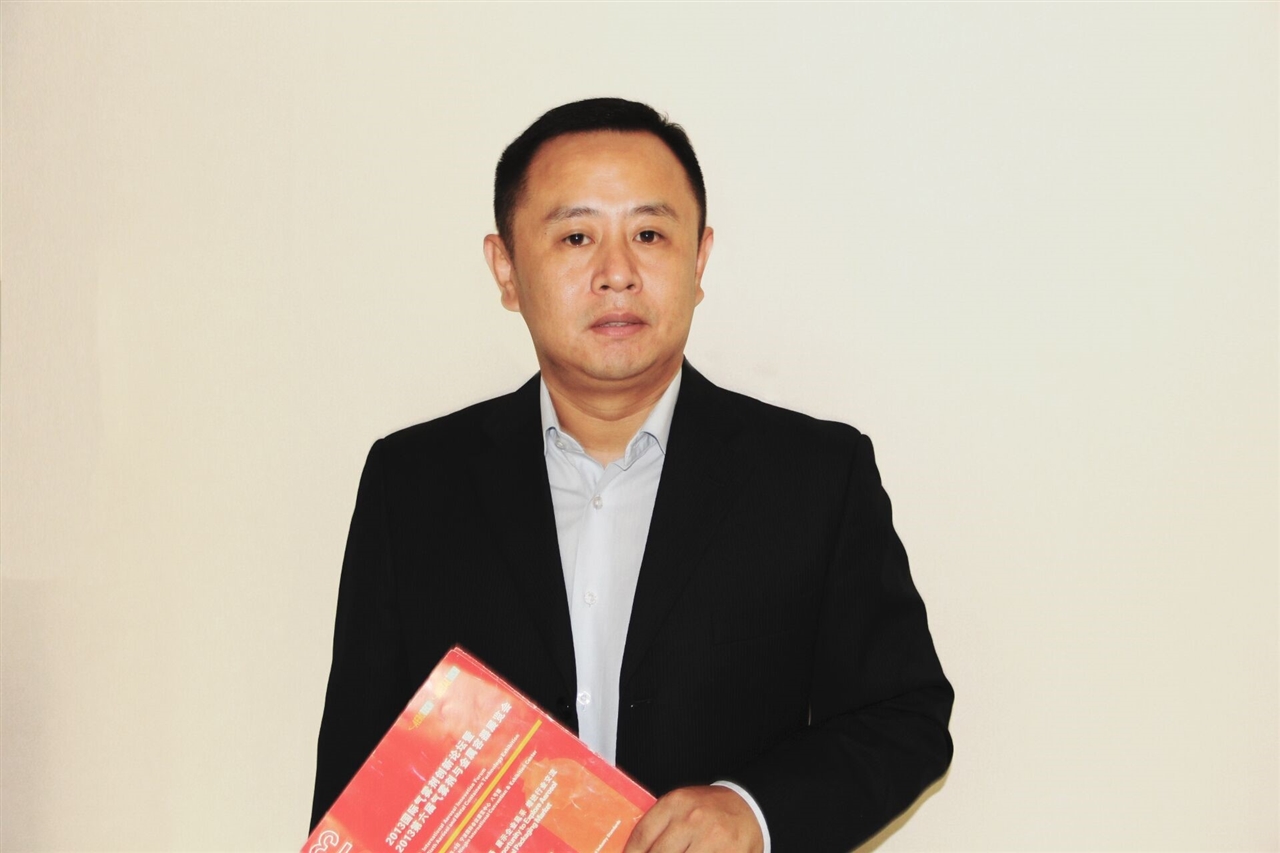 AEROSOL EUROPE: In November of this year the Aerosol Committe of China Packaging Federation has been hosting the 7th International Aerosol and Metal Containers Exhibition (AEROTECH) in Ningbo. How do you assess the congress?
欧洲气雾剂杂志:2015 年11月中国包装联合会气雾剂专业委员会在宁波举办了第七届国际气雾剂与金属容器展览会,你如何评价这次气雾剂大会呢?
Kun Zhao:
第七届国际气雾剂与金属容器展览会是在世界经济疲软、中国经济转型背景下举办的一次行业活动。参展商超过110家,参观观众超过5000人。此次展览同期举办了世界铝气雾罐制造商协会年会、亚洲气雾剂联合会年会、中国包装联合会气雾剂专业委员会年会、中国气雾剂创新奖表彰大会以及第四届国际气雾剂创新论坛。展览会及相关活动吸引了全球40多个国家的组织和企业代表参加,大家就各国的发展、气雾剂的创新、未来的趋势进行了充分的探讨。应该说活动的举办推动了中国气雾剂行业与世界同行的了解与交流、加速了全球气雾剂行业的进一步融合。
The 7th international aerosol and metal containers exhibition is a business activity held under the background of weak world economy and also under the China's economic transformation background .More than 110 exhibitors and more than 5000 visitors attended the show . we had concurrent events such as Aerobal annual meeting , AAF annual meeting , Aerosol committee of CPF annual meeting ,China aerosol innovation awards dinner and the 4th aerosol innovation forums . Exhibition attracted delegates from more than 40 countries around the world , we fully discussed the development of each area , the innovation of the aerosol, and the future trend. It should be said that the activities help to promote the Chinese aerosol industry and accelerate the further integration of the global aerosol industry.
AEROSOL EUROPE: Can you tell our readers a little bit about the conference which was taking place parallel to the exhibition? What have been the main issues of the conference program this year?
欧洲气雾剂杂志:你能分享一些关于同期举办的气雾剂创新论坛的信息给我们的读者吗?今年得论坛主题是什么?
Kun Zhao:
此次论坛的主题是:"创新与可持续发展"应中国包装联合会气雾剂专业委员会邀请,国际铝气雾罐制造商协会、欧洲气雾剂联合会、亚洲气雾剂联合会、拉丁美洲气雾剂联合会、日本气雾剂协会、英国气雾剂协会、澳大利亚气雾剂协会、泰国气雾剂协会、印度气雾剂协会负责人悉数到场参会。欧洲气雾剂联合会秘书长与英国气雾剂联合会秘书长分别介绍了各自国家和地区气雾剂的创新发展,日本大造公司、瑞士WILCO公司的演讲生动直观,获得与会者的一致好评,大家没有站在自己企业的角度,而是根据主办者的要求从行业的角度分析创新和发展。每两年举办的国际气雾剂创新论坛是一个开放与平等交流的平台,为充满活力的亚洲气雾剂行业提供与其他地区气雾剂同行对话的机会,这个论坛将继续在创新交流、标准技术融合以及拓展商业机会等多个方面为世界各国的与会者提供信息服务。
The theme of the forum is: "innovation and sustainable development". Aerosol committee of China packaging federation invited delegates from Aerobal ,FEA ,AAF,BAMA, Thailand aerosol association , Japan aerosol association, Australia aerosol association , India aerosol association etc, to participate in the innovation forum. It is an open and equal communication platform, provides an opportunity to dialogue with other areas' aerosol, this forum will continue to provide information service of communication, standards, technology, innovation and expand business opportunities and so on .
Following are the presentation topics:
1.UK Aerosol innovation --- Patrick Heskins BAMA Chief Executive
2.World Aluminium Aerosol Can Industry – Challenges and Opportunities--- Gregor Spengler Aerobal Secretary General
3.Aerosol Plant Safety – Filling Inside is an Invitation to Disaster---Geno Nardini President, Mexico Aerosol Association (IMAAC)
4.Aerosol Innovation -Practice & Thinking--- Shinya Takemoto Shanghai Daizo General manager
5.Hot water bath testing alternatives, for empty and filled aerosol cans: Actual applications for metal and alu cans and new features to improve productivity ---Jaime Cobo Wilco AG sales and marketing director
6.Innovation and Trends of World's aerosol--- You Yizhong President of Aerosol Committee of CPF
AEROSOL EUROPE: How is the present situation of the Chinese aerosol industry?
欧洲气雾剂杂志:能否介绍一下中国气雾剂行业的现状?
Kun Zhao:
这需要先谈一下宏观的经济形势,预计2015年中国经济增速为7%左右(根据IMF以及政府对外宣布的预测数字),经济增长幅度持续放缓。中国正向以国内消费和服务业为主导的经济模式转型,在这一过程中传统制造业遇到了前所未有的困难,劳动力成本上升、市场需求疲软,企业融资难等问题比较突出。中国气雾剂行业在这个大背景下近三年不多自我调整、克服诸多不利因素。中国气雾剂企业主要集中在广东、江苏(浙江)、山东与河北。中国气雾剂行业整体延续了不断发展、上升的格局,配套包装业呈现出销量稳增、效益略有下滑的趋势,而大部分灌装企业则恰恰相反,出现了销量平稳、盈利提升的另一番景象。就产品板块而言,消杀用品与建筑用品总体比重与产量连续双降、汽车与工业用品平稳增长、个人护理与家庭用品产能与产量双升、医药与食品研发投入持续增加。就企业模式分类,自有品牌企业效益继续高于代工企业。按地区划分,向北发展的趋势依然明显,但南北在研发投入、企业管理、产品结构等方面依然存在差距。
This have to talk about the macro economic situation, as expected, China's economic growth is around 7% in 2015 (according to the IMF and the government announced numbers), economic growth continues to slowdown. China is transferring to the economic model: domestic consumption and service industry as the leading factor, in the process , the traditional manufacturing industry encountered unprecedented difficulties, rising labor costs, market demand is weak, enterprise financing difficult problem is prominent. Aerosol industry in China is under the background , we keep self adjustment and overcome many disadvantages. Aerosol enterprises in China are mainly concentrated in guangdong, jiangsu, zhejiang), shandong and hebei. Aerosol industry continues to develop , sales of supporting industry has steady increase, but benefits declined slightly . However , sales and benefits of filling enterprises are gradually increased . The proportion and production of Disinfection insecticidal products and building products are both declined, steady growth of automotive and industrial supplies , Productivity and production of personal care and household goods are both up. R&d spending of medicine and food continues to increase. In classification of enterprise pattern , own brand enterprises continue to benefit than foundry enterprises. According to the regional division, the trend of developing to the north is evident, but the gap between north and south in research and development investment, enterprise management, product structure is still existence.
AEROSOL EUROPE: What is the main issue which needs to be discussed urgently within the industry in China?
欧洲气雾剂杂志:中国气雾剂行业现在最需要探讨的是什么问题?
Kun Zhao:
无疑是更多的创新和完善规则,创新不足是中国气雾剂行业发展的首要问题,完善规则是实现创新的基础。
There is no doubt that we need more innovation and improve the rules . Lack of innovation is a primary issue in the development of aerosol industry in China, perfecting the rules is the basis to realize the innovation .
AEROSOL EUROPE: Harmonization and standardization are big issues in Europe. Is the situation in China similar?
欧洲气雾剂杂志:统一化和标准化在欧洲很受重视,中国也是这样吗?
Kun Zhao:
近些年协会制定了多部标准与规程,涉及安全、产品、测试方法等多个方面,参考了欧洲、美国等相关标准,其中主要内容保持一致,还有部分内容存在差异。协会非常重视标准的制修订,同样重视与欧美或其他亚洲国家在标准化方面的交流,亚洲气雾剂联合会使我们在亚洲交流标准法规的重要平台,与FEA同样保持着畅通高效的沟通渠道,我们目标是实现标准一致。
We made a number of standards and regulations these years , involving multiple aspects, such as security, products, test methods, reference to the Europe, America and other related standards, the main content is consistent, and still have some differences. We attach great importance to the revision of the standard , and to the communication of standardization with Europe and the United States or other Asian countries, the AAF is an important platform for us to communicate standards and regulations in Asia, we also keep the smooth and efficient communication with FEA , our goal is to achieve consistent standards.
AEROSOL EUROPE: Can you give our readers some rough figures regarding the production of aerosols in China?
欧洲气雾剂杂志:能给我们的读者分享一些关于中国气雾剂产量的数据吗?
Kun Zhao:
中国气雾剂行业在2014年共生产气雾剂约17.5亿只,主要品类按所占比重顺序应为:汽车与工业用品、消杀用品、建筑装饰用品、家庭与个人护理、食品与药品。
The aerosol production of China 2014 is 1.75 billion . Main category in proportion order should be: automotive and industrial supplies, disinfection insecticidal supplies, building decoration supplies, household and personal care, food and drugs.
AEROSOL EUROPE: In which category is still growth potential?
欧洲气雾剂杂志:哪个产品类别最有增长潜力?
Kun Zhao:
未来5年个人护理与家庭用品是发展的重点,受制于制造设备及管理水平,还需要有一段路来追赶。一些小的品类正逐步受到重视,预计小包装气雾剂灭火器、食品气雾剂、环境净化类产品以及塑料气雾剂罐等是近些年的关注点。
In the next five years, personal care and household products are the key of the development, subject to the manufacturing equipment and management level, we have a way to keep up. Small category are gradually be taken seriously, aerosol fire extinguisher, food packaging aerosol, environmental purification products and plastic aerosol cans is the focus in recent years.
AEROSOL EUROPE: In general, how do you see the future of the aerosol product in China? 欧洲气雾剂杂志:你怎看待中国气雾剂行业的未来发展?
Kun Zhao:
1、宏观经济的影响
国际与国内经济形势对我们气雾剂行业有着重大影响。两年来,气雾剂制造成本随国际大宗商品价格下降而下降,但显然不能持久。中国国内经济增速出现了持续下滑,增速放缓是由于经济转型造成的,新的经济环境下中国在大力推动"一带一路"、扶持创新、互联网+等政策,中国气雾剂也在新环境下寻求产品结构、产能布局的调整。
1、The influence of macro economy
International and domestic economic situation have a significant impact on our aerosol industry. For two years, aerosol manufacturing cost falls with the decrease of the global commodity prices, but apparently would not be durable. China's domestic economy growth appeared declining, the slowdown is due to the economic transformation, in the new economic environment ,China focus on promoting the ''B&R'' ,fostering innovation, and Internet + policy, Chinese aerosol also looking for the adjustment of product structure and production capacity.
2、配套产业竞争加剧
随着前两年铝气雾罐产能的迅速增加,供求矛盾得以有效解决,随之而来的是交货期缩短、售后服务效率提高、利润率稍有下降。预计铝气雾罐需求依然会持续平稳增长、铝啤酒瓶等容器成为重要拓展领域。马口铁气雾罐依然呈现产能过剩,利润微薄的情况,许多气雾剂企业自建制罐厂成为普遍现象,这也进一步压缩专业制罐工厂的生存空间。阀门市场国内竞争已趋白热化,企业向外发展成为趋势,以规模化生产或差异化产品求生存的企业逐步显现优势,预计雌阀、袋阀需求会逐步增多。灌装设备在技术与市场两方面还有很大发展空间。
2、Increasing competition of supporting industries
As the the rapid increase in capacity of aluminum aerosol cans , to effectively solve the contradiction of supply and demand, followed by delivery time shortened, and the Increased efficiency of after-sales service , profit margins have been falling slightly. Aluminum aerosol cans demand is still expected to be sustained steady growth, aluminum beer bottles and other containers become important development field. Tinplate aerosol cans are still present overcapacity and thin margins, lots of aerosol enterprise self-built can factory become a common phenomenon, which further compression living space of the professional cans factory. The competition of valve market has become white-hot, enterprises develop to overseas become a trend , advantage of the enterprises who has large-scale production and differentiated products is gradually increasing. Demand of female valve, bag valve is also expected to gradually increase.There is large development space for filling equipment ,especially the technology and market .
3、产品结构持续变化
中国气雾剂产品各种类所占比重在逐步发生重大变化。杀虫气雾剂、聚氨酯泡沫气雾剂总产量与所占比重双下降,市场出现了向主要几个品牌集中的现象。在工业品中,汽车用品使用量与产量持续稳增,油漆类产品由于消费税的增加,利润微降,但另一个侧面也促进了创新与环保意识的提升,水性漆等低VOC排放的产品获得研发投入。家庭与个人护理用品总体使用量平稳增长,个人用品主要集中在香体、保湿、防晒等种类,预计今后药妆类产品将会是发展重点。医药类产品中云南白药依然是一枝独秀,近两年也出现了向着运动伤害处理、中草药类研发的趋势。食品类气雾剂方面,我国自主生产研发的食用油产品将在明年投放市场,这将改变我国需从欧洲、美国和台湾地区进口的现状。
3、Product structure is constantly changing
Various kind of proportion of aerosol products in China has greatly changed gradually. Proportion of insecticidal aerosol, polyurethane foam aerosol production both decline, the market appeared to a concentration of several main brands. In industrial products, automotive supplies usage and production Sustained growth, profits of paint products fell slightly due to the increase in the consumption tax, but the other side also promotes the innovation and environmental protection consciousness , water-based paint and other low VOC emissions products get R &D . Stegrowth of household and personal care products in general usage, personal items are mainly concentrated in the body, moisture, sun protection etc. Medicine makeup products is expected to be the development emphasis in the future. Yunnan Baiyao's Pharmaceutical products is still outshine others, and have appeared towards the trend of research and development for the sports injury treatment and Chinese herbal medicine. Food aerosol aspect, our independent production edible oil products will be put on the market next year, it will change the situation that we import from Europe, the United States and Taiwan.
4、融资渠道的不断拓展
继2013年广东欧亚包装有限公司、浙江绿岛科技有限公司登陆香港联交所,广州保赐利化工有限公司也成功上市,至此,我行业上市公司增至6家。近两年新三板又成为新的融资手段,是一些资质良好又受限于主板门槛限制的公司首选融资渠道,企业在公司治理结构、股份改革、经营资金等方面获得了提升和补充。根据了解未来两年还将有更多公司进入资本市场,可以预见行业整合、兼并的大潮即将到来。
4、The expanding financing channels
Following the Guangdong Eurasian Packaging co., LTD and Zhejiang Greenisland technology co., LTD landed on the stock exchange of Hong Kong in 2013, guangzhou botny chemical co., LTD also successfully listed, at this point, our industry has listed 6 companies. The new three board has become a new means of financing, enterprises get improvement and supplement in the corporate governance structure, the share reform, the promotion of management and funds and so on.In the next two years will also have more enterprises entering to capital markets, Industry consolidation and the merger and acquisition (m&a) tide is upcoming .
5、南北差异与国际竞争
我国气雾剂生产主要集中在三个地区:珠三角、长三角以及北方(山东与河北),总体特点呈现出:珠三角与长三角土地紧张,人力成本偏高。产品种类丰富,技术与研发水平具有明显优势。而北方资源占优,其中土地与人力成本相对较低,部分原材料有价格优势。这两年来南北融合的脚步愈发加快,主要是南方的部分产品转向北方进行加工或设立新的工厂,实现了各取所长、优势互补的战略目的。2014年河北省大城县开始筹建我国首个以"气雾剂"命名的省级产业园区,获得了河北省政府的大力支持,这将有力推动北方乃至中国气雾剂行业的发展脚步,也是气雾剂行业受到更多关注与支持的例证。
随着国际交往的增加以及东盟等一些地区相继推出了提振经济的新举措,近几年去国外建厂或吸纳国外优秀人才已成为行业热潮。
5、North-south differences and international competition
Aerosol production in China are mainly concentrated in three areas: the pearl river delta, Yangtze river delta and the northern (shandong and hebei province), the overall characteristics are: land tensions of the pearl river delta and Yangtze river delta , high labor cost, various kind of products, and obvious advantages of technology and research and development level. The north China has resource advantage , including land and labor costs are relatively low, part of the raw materials have price advantage. This increasingly acceleration of the fusion steps, mainly in the south products transfer to the north for processing or set up a new factory in north , realized complementary strategic purpose. Dacheng county in hebei province in 2014 started the preparation of the first provincial industrial park named "aerosol" in China, won the strong support from hebei provincial government , this will forcefully promote the north even the China aerosol industry development, and also the examples that aerosol industry has received more attention and support.
With the increase of international communication and the new measures have introduced to boost the economy by the association of south-east Asian nations , to build factories in the overseas or absorb foreign talents abroad in recent years has become an industry boom.
AEROSOL EUROPE: Mr Zhao, we thank you for this interview.